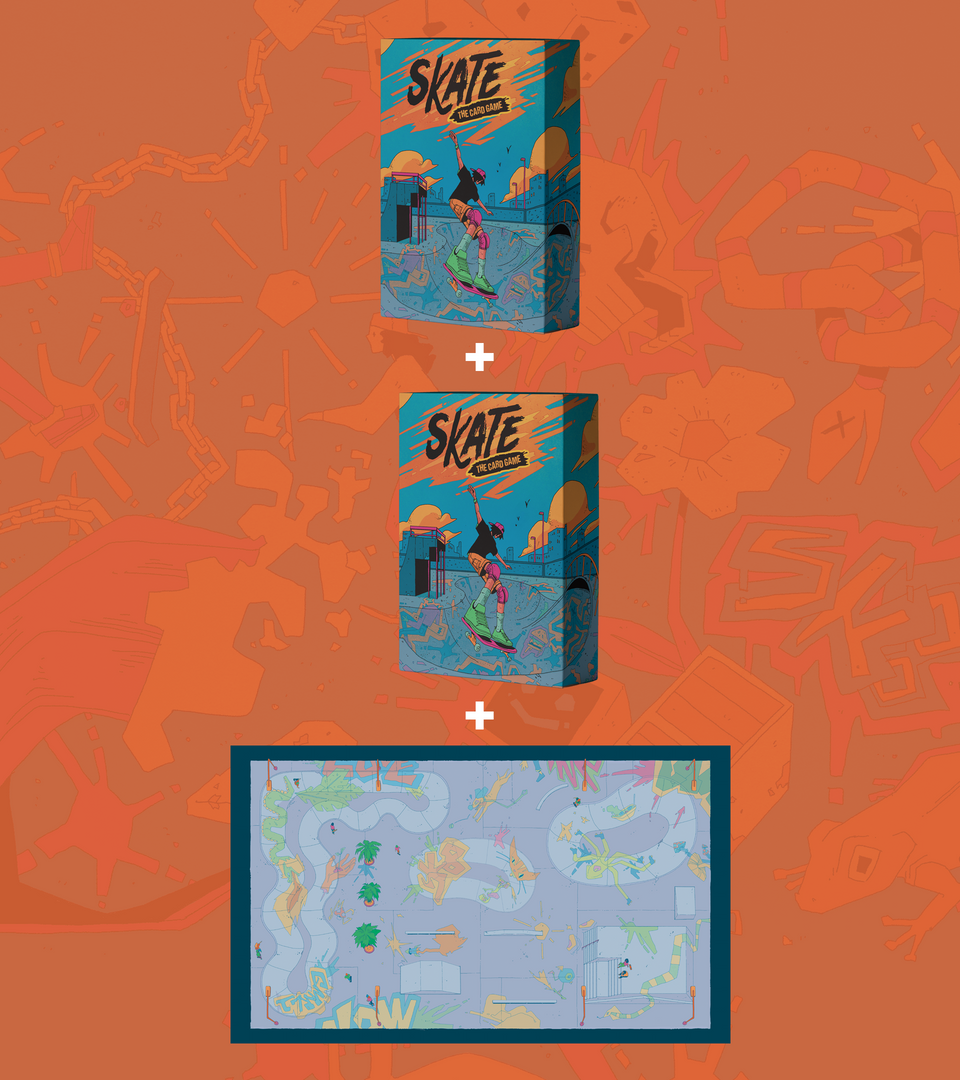 8-Player Bundle
The 8-Player Bundle includes the following products:
Skate: The Card Game (2x)


Bundle includes everything you need to play with up to 8 players.



Skatepark Playmat

Turn your tabletop into a skatepark with this neoprene + rubber playmat that's 14 inches x 24 inches (and 2.0mm thick).
New orders ship once a week.