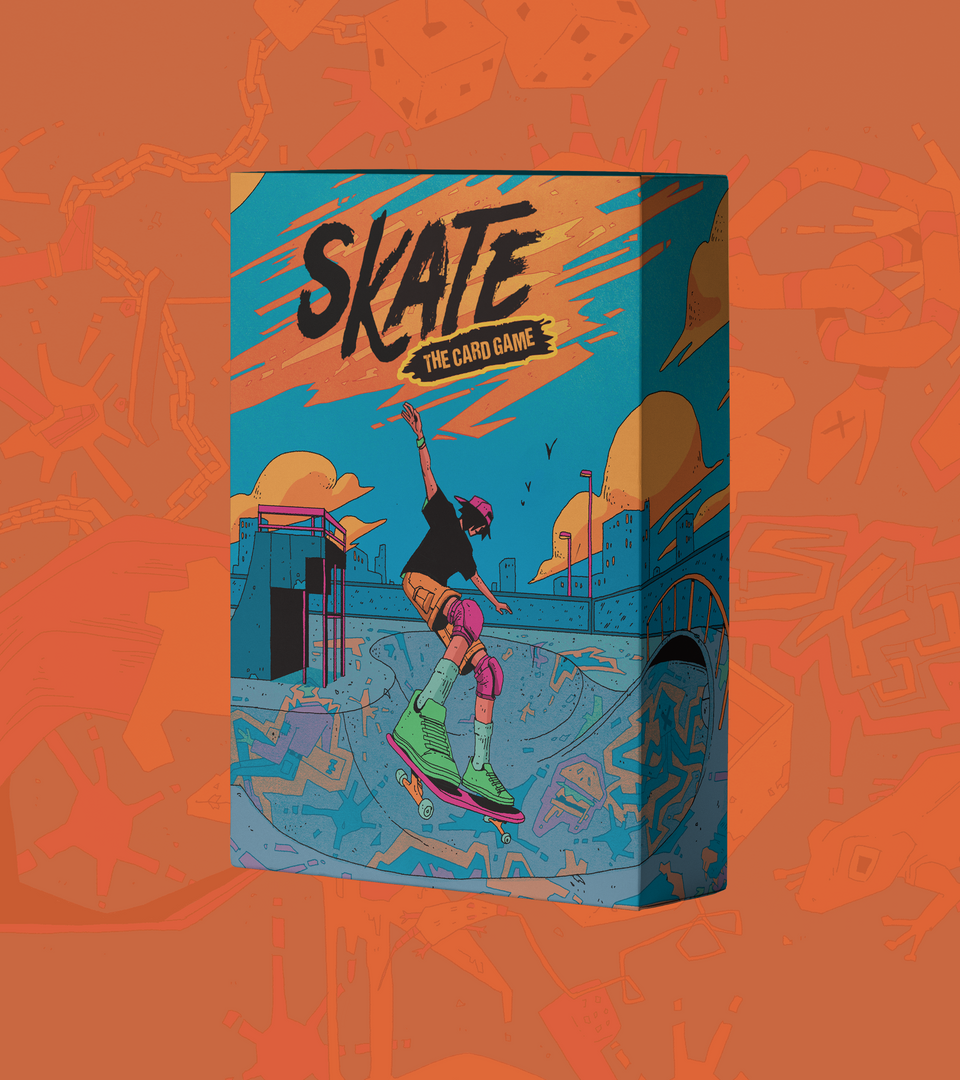 Skate: The Card Game
STCG001
Skate: The Card Game is a trick-taking game with an element of push your luck. The goal is to land five tricks before your opponents — without eating pavement!
One box includes a rulebook and three decks (Skate, Grind, and Trick) comprised of more than 150 cards total, which is everything you need to play with 2-4 players. 
If you want to play with 5-8 players, get two copies of the game.
New orders ship once a week.