How To Play
LAND FIVE TRICKS to win the game.
PUSH to get the right cards.
PLANT your cards to set up the trick.
KICK your opponents off their board.
EAT PAVEMENT to fall off your board.
BALANCE to avoid eating pavement.
MATCH colors to land tricks.
GRIND to score extra points.
Watch Our Videos
Learn how to play Skate: The Card Game by watching the videos below! Download the rulebook
here
.
An unboxing of Skate: The Card Game.
A quick "How to Play" video.
A sample playthrough + review.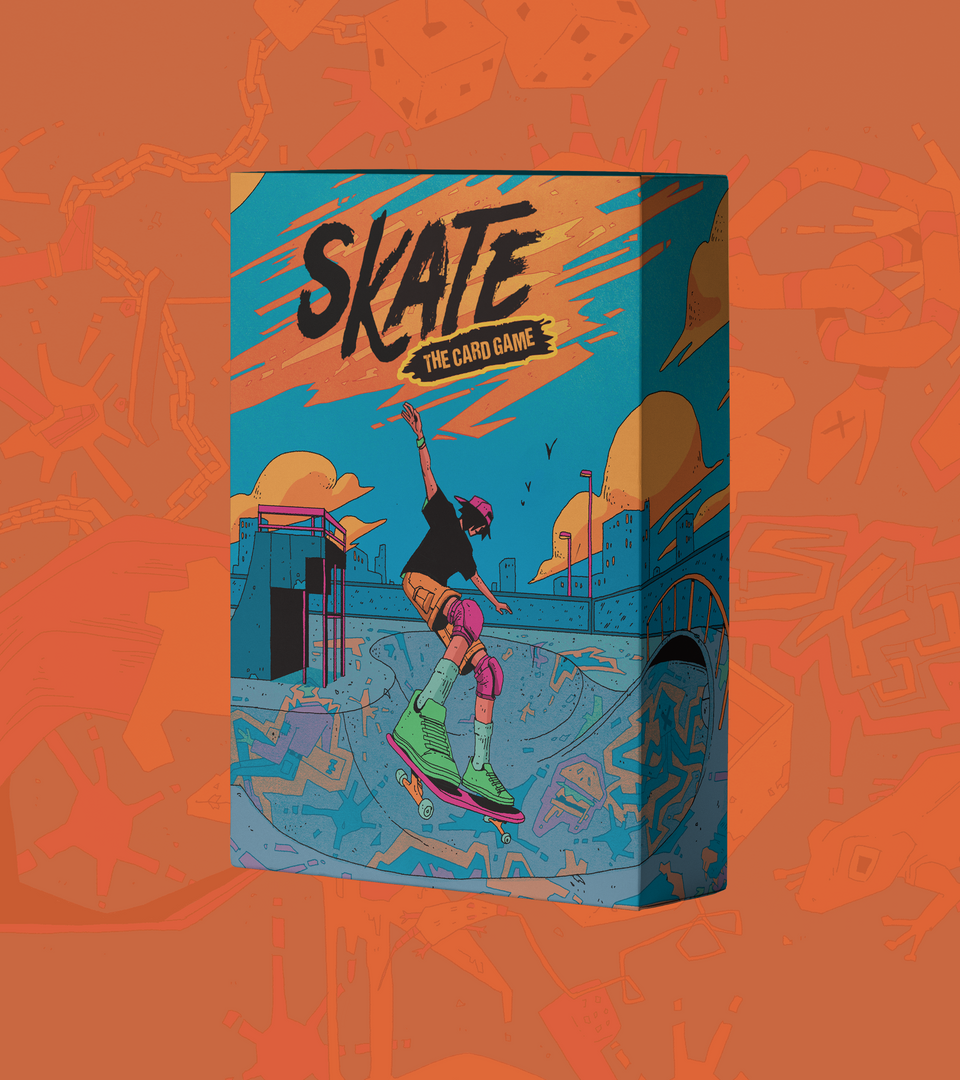 Skate: The Card Game
Skate: The Card Game is a trick-taking game with an element of push your luck. The goal is to land five tricks before your opponents — without eating pavement!
One box includes a rulebook and three decks (Skate, Grind, and Trick) comprised of more than 150 cards total, which is everything you need to play with 2-4 players. 
If you want to play with 5-8 players, get two copies of the game.