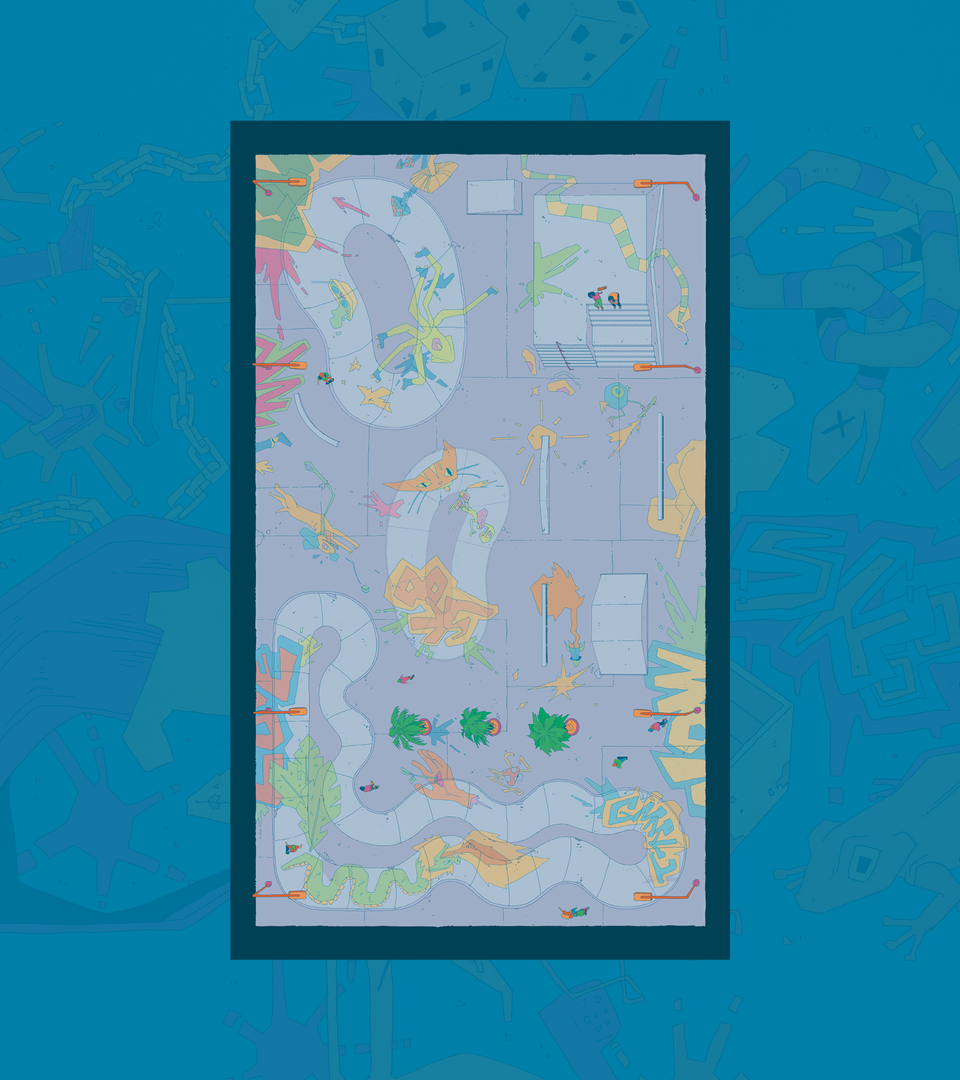 Skatepark Playmat
STCG002
Turn your tabletop into a skatepark with this official playmat for Skate: The Card Game!
This neoprene + rubber playmat that's 14 inches x 24 inches (and 2.0mm thick) is NOT required to play Skate: The Card Game, but it looks really cool!
Limited quantities available.
New orders ship once a week.